New York City is home to a vast array of neighborhoods, each with its own distinct culture, atmosphere, and historical significance. One of the most timeless and coveted districts is Chelsea, where locals enjoy a variety of entertainment choices, an impressive dining scene, and world-class luxury housing options located along idyllic tree-lined streets.

With more than 200 galleries showcasing some of the most innovative art in the world, chic restaurants and lively nightlife in the neighboring Meatpacking District, Chelsea is a haven for creatives. Decades after the neighborhood inspired Andy Warhol's Chelsea Girls, Chelsea continues to draw artists from Ariana Grande to Adam Horowitz.

This glam factor is reflected in the dozens of high-rise condos listed above $10 million, but with an average listing price of $2 million across all properties, the neighborhood has remained affordable enough to attract a diverse range of buyers.

Tech and finance professionals are drawn to the proximity of Hudson Yards, home of Google's $2.1 billion NYC campus, a thriving startup scene, and a 4-stop commute to Wall Street.

Families are choosing the neighborhood for its waterfront recreation and highly ranked schools, including Avenues: The World School, founded by former Yale University president Chris Whittle.

If you're looking to relocate to this vibrant and storied neighborhood, here's everything you need to know about living in Chelsea.


The Chelsea Lifestyle
Chelsea is home to everything from chic speakeasies and LGBTQ-friendly bars to the one-of-a-kind Chelsea Market, a shopper's paradise and dynamic culinary destination. This enriching and historical neighborhood also includes the High Line and Little Island, two elevated and verdant promenades where sustainability meets innovation. Live entertainment aficionados will find a variety of theaters and ongoing local events, such as the current off-broadway run of The Woman in Black at the McKittrick Theater.

Entertainment is a defining feature of the Chelsea lifestyle. Everywhere you turn, there are renowned art galleries to explore, new restaurants to try, lively nightlife, and a wealth of boutiques at which to shop. Chelsea residents also have easy access to the rest of New York City and the greater area thanks to numerous subway lines within a 5-minute walk, the PATH train, and the newly renovated Penn Station.

Whether you're an artist at heart or a fitness guru, the heart of Chelsea, found between 10th and 11th Avenue, sports rows of galleries and several beautiful parks perfect for running and biking. Inventive green spaces like the High Line and Little Island are fantastic ways to appreciate the sunset cresting over the New York skyline while enjoying a stroll through cascading vines, colorful wildflowers, and lush landscaping.

Price points are high for the luxury high-rises scattered throughout the neighborhood. These lavish digs, including this $30 million residence on the Hudson River, provide residents with premium access to some of Chelsea's most sought-after areas and views stretching from the Empire State Building to downtown Manhattan.
Chelsea's rich mix of inventory also includes renovated post-war walk-ups, converted warehouse lofts, gorgeous brownstones and intelligently designed condos like 270 West 17th Street, a residence we recently sold that was featured in Metropolitan Home magazine.

Despite its reputation for class and high-brow culture, Chelsea is far from a pretentious place to live. If anything, this diverse and residential neighborhood is warm and inviting with many LGBTQ-friendly bars and a decades-long history of social activism. Those who live here appreciate the welcoming community within this culturally significant district.
The Restaurant Scene
With the countless unique and excellent restaurants scattered throughout the neighborhood's picturesque streets, there are few places in the world that can rival the culinary experience Chelsea offers.

Lavish detailing and ornate light fixtures decorate the acclaimed Stephen Starr restaurant Buddakan in the Meatpacking District. Combining Asian flair with 16th-century Parisian opulence, Buddaken is a one-of-a-kind experience offering a feast for the eyes alongside a decadent menu of bold culinary fusions and elegant wines.

Sample rosewater waffles and duck bacon at the cheery Jack's Wife Freda, an all-day bistro featuring an American-Mediterranean menu. Cookshop is a popular Chelsea brunch staple and seasonal spot using sustainable ingredients sourced from local farmers in their kitchen. The restaurant's founder, chef Marc Meyer, elevates classic yet straightforward American dishes like chicken, baked eggs, steak, and fish into unforgettable meals.

The team behind Cookshop and Shuka recently opened Shukette in Chelsea. This bustling Middle Eastern hotspot features an open kitchen and serves colorful dips with bold flavors, tasty steak kebabs, vegetable-forward mezze, and other Levantine dishes.

As a historic food hall, Chelsea Market is home to several delicious, casual, quick-serve spots like the outpost of acclaimed international street food chain Miznon for delicious stuffed pitas with a twist and the vibrant taqueria Los Tacos No. 1.

With all the trappings of a legitimate speakeasy, including an underground location and even a hidden subway station entrance, La Noxe is an effortlessly cool and sophisticated bar transporting patrons to the 1920s as they sip sidecars on plush velvet couches.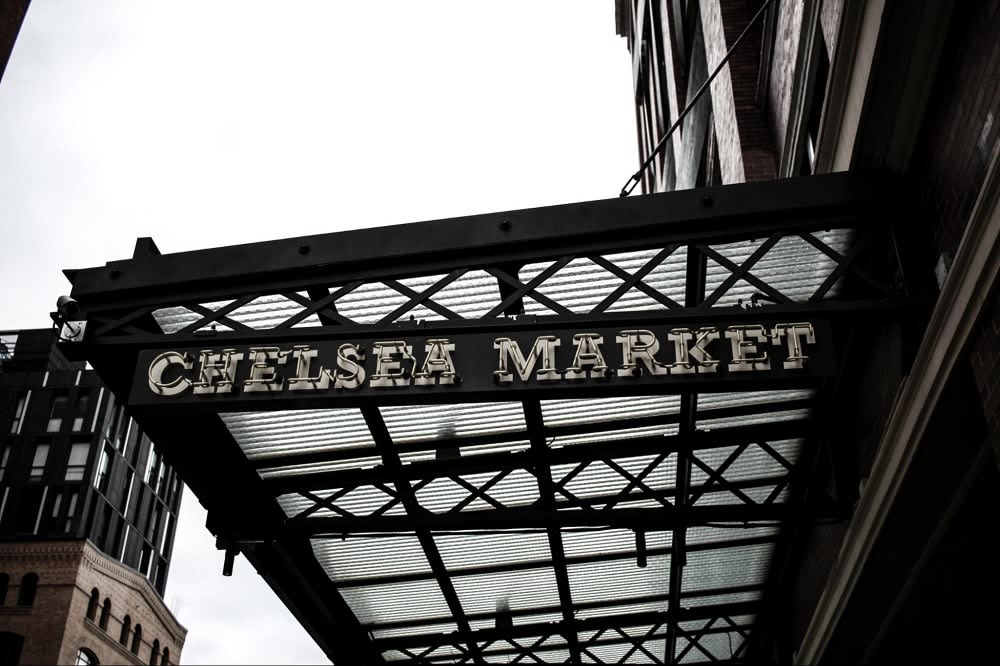 The Chelsea Market
Once a Nabisco factory, the Chelsea Market is one of New York's most beloved food halls. Restaurant enthusiasts and shoppers come from all over to visit this famous establishment boasting more than 35 different food vendors, local shops, and unique historical charms like the iconic fountain forged from drill bits and exposed piping left over from the building's industrial past. Some of the most popular quick bites include Lobster Place, Bar Suzette, The Tippler, and Doughnuttery.

As a shopper's paradise, you'll find just as many options to buy a last-minute gift as you will boutiques to pick up a cute new outfit. Anthropologie has cornered the market on chic bohemian attire, and why not stop at Chelsea Wine Co. afterward for a bottle of sauvignon blanc to put on ice at your next dinner party? Artists & Fleas is a city favorite, home to countless odds and ends, household items and furniture, and handmade items you won't find anywhere else.

Besides being a dining and shopping destination, the Chelsea Market regularly hosts events and social gatherings like their Friday night concert series, Chelsea Night. Keep up to date with the latest happenings by referencing the Chelsea Market calendar of events.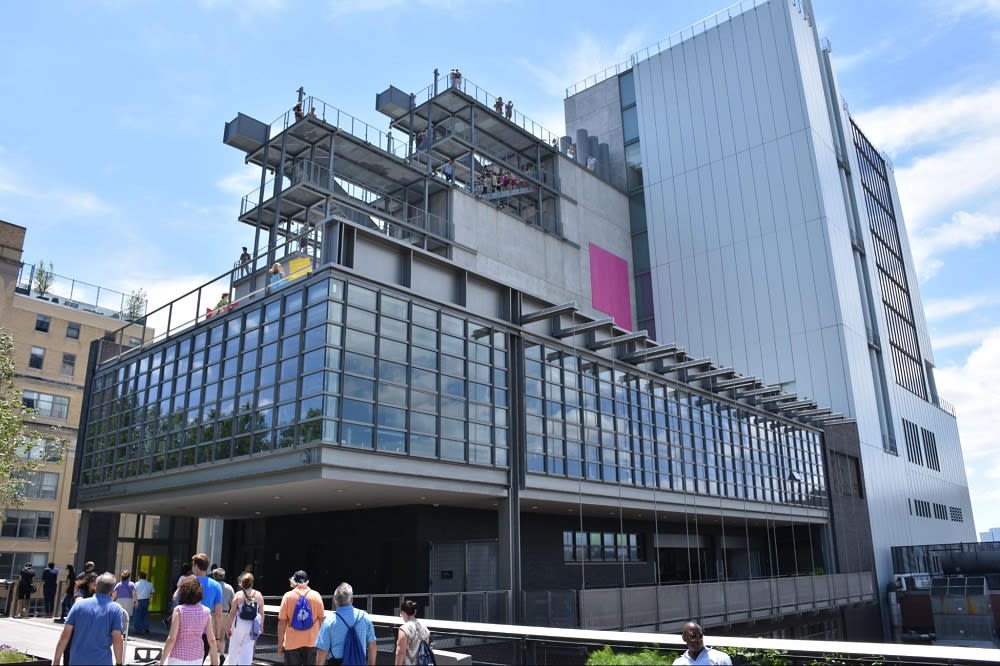 Local Art Galleries
Chelsea's gallery scene is an iconic part of its cultural heritage. Even more so than the West Village, Soho, and the Lower East Side, Chelsea is considered the leading neighborhood for artistry.

Since the 1990s, this chic district has made a name for itself in housing some of the most cutting-edge and culturally impactful art galleries in Manhattan, including the flagship outposts for mega-dealers like David Zwirner and Larry Gagosian. Chelsea's bygone industrial era lends itself well to unique gallery set-ups, as many have repurposed old warehouses into contemporary layouts favoring spacious, modern interiors over traditional Grecian architecture.

Time Out ranks some of the best art galleries in Chelsea, including Marianne Boesky Gallery, Gagosian Gallery, Cavin-Morris Gallery, Ricco/Maresca Gallery, Dia Chelsea, and Garth Greenan Gallery. Chelsea is also home to the Whitney Museum, a stunning example of modern architecture featuring exhibits of contemporary American artists.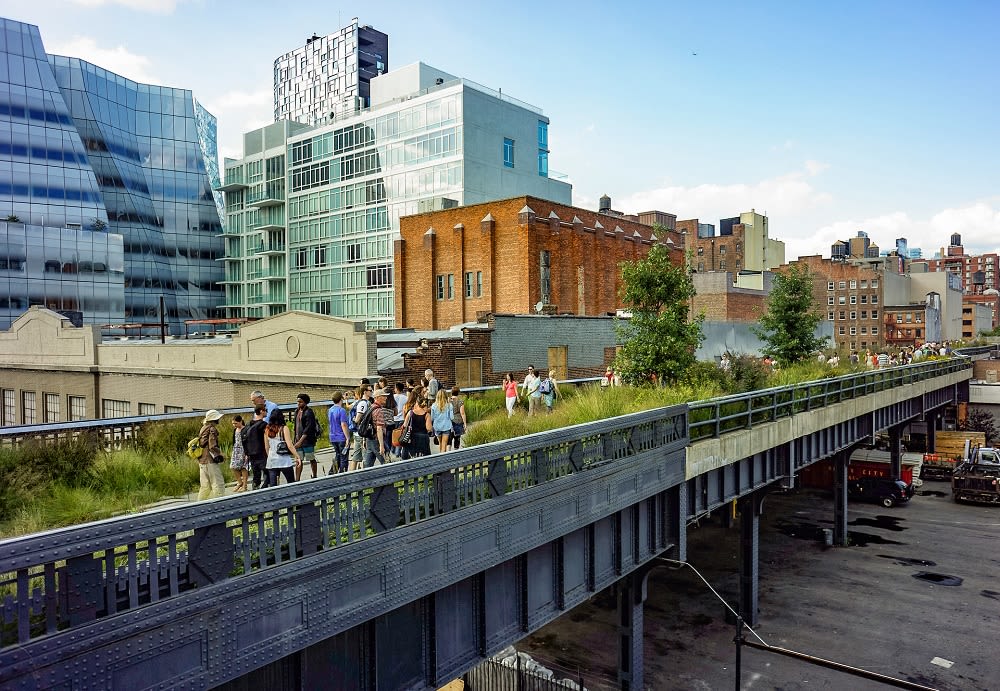 The High Line
The High Line is an elevated cultural touchstone where you're invited to witness the breathtaking New York skyline, immerse yourself in the greenery and colorful wildflowers, or attend a show at the extraordinary cultural performance space. Friends of High Line regularly fund public art projects to utilize this remarkable performance space with The Mile-Long Opera, outdoor art installations, and other avant-garde events.

This 1.5-mile parkway wraps around Hudson Yard and comes to a halt at the northern edge of Chelsea, hovering thirty feet above street level. Given the park's location on the outskirts of Hudson Yard, it also functions as a key access point for those looking to shop and dine in the area.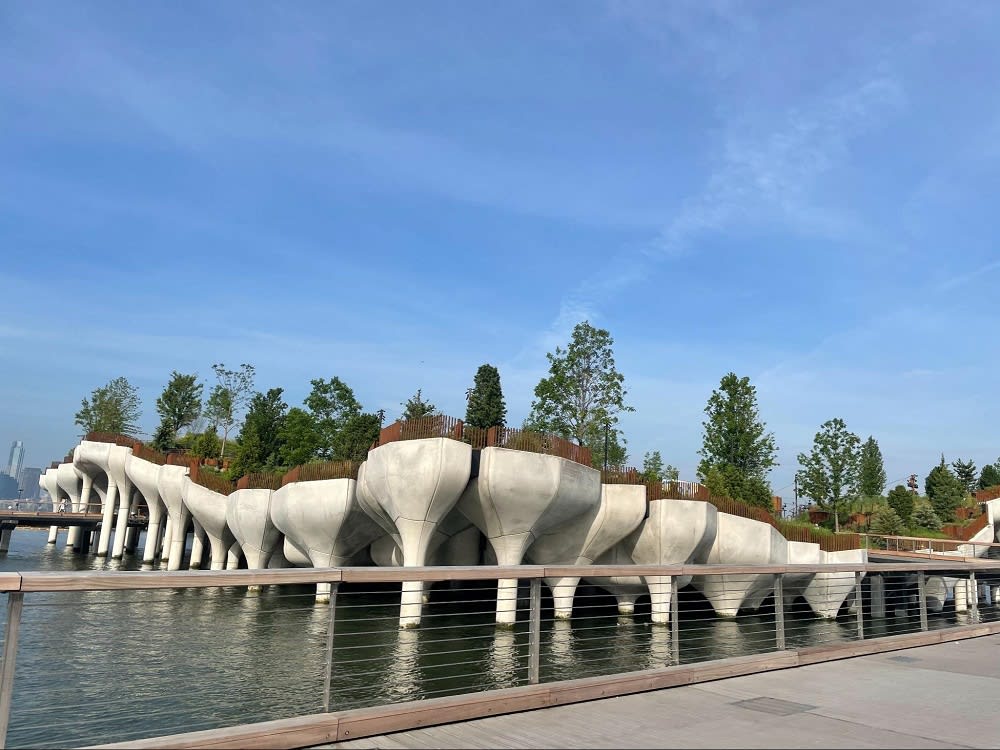 Little Island
Rising from the remnants of Pier 54, Little Island is a unique and innovative "floating park" jutting out of Hudson River Park which revitalizes the New York waterfront. The construction on this elevated oasis wrapped in the first half of 2021 and has since become a lush playground for locals and visitors alike to enjoy.

The creation of this imaginative 2.4-acre public space came to fruition with the collaboration of landscape architecture firm MNLA, led by Signe Nielsen, and the UK-based Heatherwick Studio. Its exceptional creation includes many fascinating and whimsical features to explore, including:
35 species of trees, 65 species of shrubs, and 270 varieties of grasses, perennials, vines, and bulbs.


Alongside the three main lawns is a secret garden, accessible only via a scenic arched trellis, boasting an oasis of white blooms such as crepe myrtle and birch trees.


Breathtaking views of the Hudson River and the Manhattan cityscape afforded by the park's highest peaks.


The Glade, a small theater hosting shows and events, while the main amphitheater hosts performances right by the water.

The park is open every day of the year, rain or shine. Timed entry reservations are available during the busier months, and hours may vary depending on the season.
Interested in learning more about living in Chelsea? Reach out to our experienced luxury real estate team to explore available listings and opportunities.