Upper West Side real estate is known for its family-friendly townhouses and proximity to Central Park, but this neighborhood is also the place to pursue your passion for music. From exclusive live music venues to music-themed bars and restaurants, this storied neighborhood is also home to some of the city's finest places to indulge your love of opera, jazz, and emerging sounds. Use this music lover's guide to the Upper West Side to learn more about iconic venues and explore new ones.
The best Upper West Side music venues
Originally a 1920s movie house, this beautifully restored historic theater and concert hall puts on everything from comedy shows to musical acts. Beacon Theatre is a must-visit venue for music-loving Upper West Side real estate owners. The small three-level seating arrangement means there is no bad seat in the house.


Whether you want to grab a drink before the show or catch some dinner after the curtain closes, there are plenty of fabulous places in the area to complete your afternoon or evening of musical bliss. Want to live within walking distance?
Explore these nearby homes for sale
.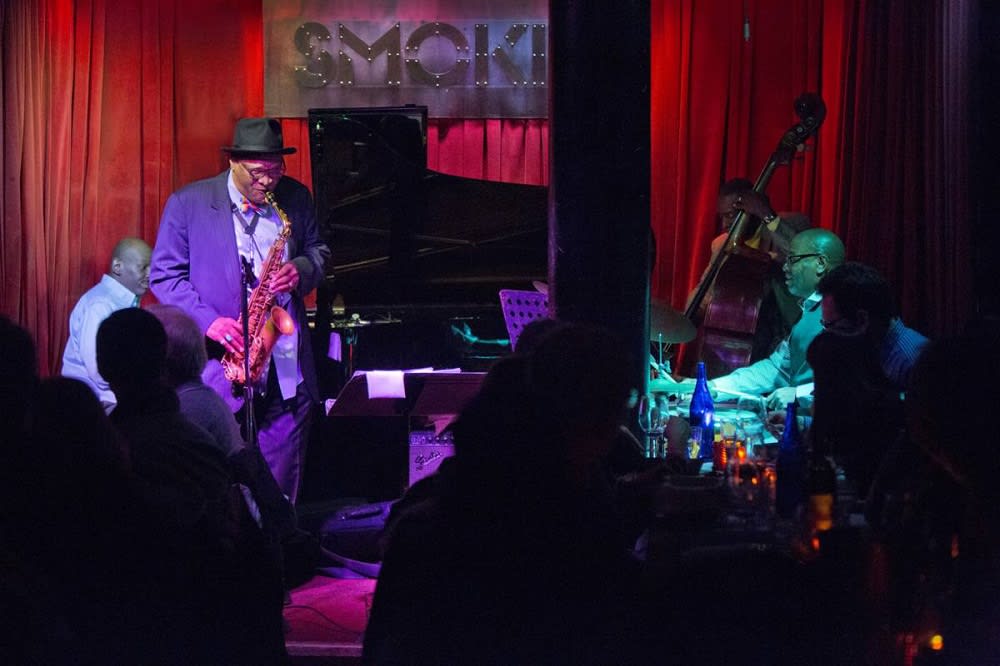 Discover some of the best jazz music New York City residents can find in the Upper West Side. This special venue gives you an intimate atmosphere with the perfect ambiance for soaking in incredible music as you enjoy free shows and delicious foods.
Expect Smoke Jazz & Supper Club to fill up fast. If crowds aren't your thing, drop by on a Thursday night, one of the slower nights of the week for the club. You'll want to add this music lover's dream to your entertainment itinerary.
If you love the arts, Lincoln Center is the performing arts venue for you. One of New York City's most iconic cultural institutions, this 16-acre complex is where you will find everything from opera, chamber music, and jazz to theater, film, and dance. To live nearby, consider this condo at
15 West 53rd Street
, where you'll also have Central Park views.

David Geffen Hall and the New York Philharmonic Orchestra
Designed by Max Abramovitz, this Lincoln Square concert hall opened in 1962 as the new home concert venue of the New York Philharmonic Orchestra (NYPO). (The orchestra previously performed at Carnegie Hall). The NYPO puts on a fantastic collection of audience-focused programs where you can not only listen to the pure joy of music but learn about it too. Subscribe to this concert-friendly venue to make your experience of fine music a regular occasion. In addition to being a masterful music space for adults, the NYPO welcomes kids ages six through 12 to discover symphonic music at the Young People's Concerts. And if you get there early enough, your kids can enjoy an afternoon of musical games and instrument playing at the venue's Kidzone.

Alice Tully Hall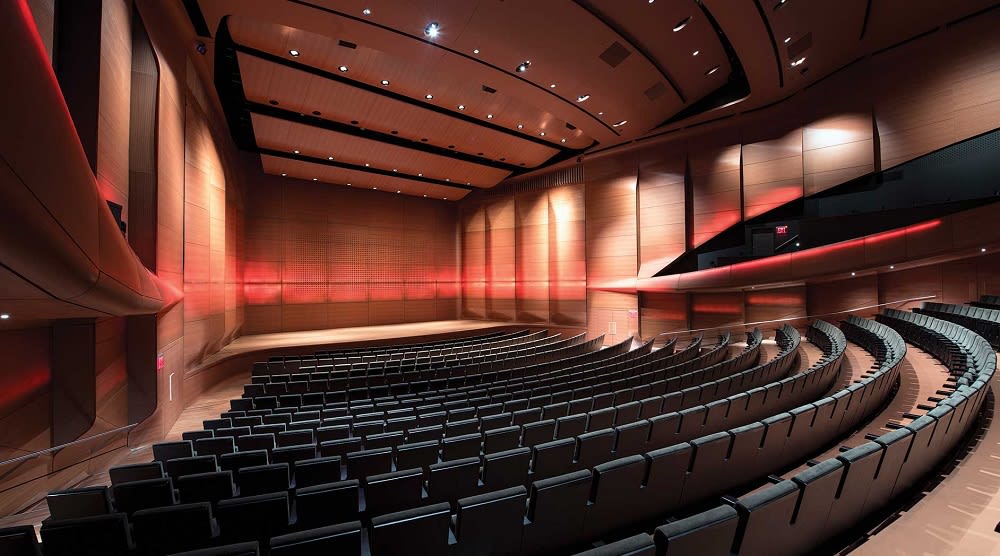 Another incredible Lincoln Square concert venue for Upper West Side real estate owners, Alice Tully Hall puts on some of the more expensive music shows New Yorkers will find across the Upper West Side. However, rest assured that every dollar you invest in tickets will be money well spent.
Aside from concerts, Alice Tully Hall provides a place where you can sit on the steps for a bite to eat on a warm, sunny day and people-watch as you take in snippets of extraordinary music. With this beautiful backdrop and free Wi-Fi, you can even sit down to get some work done.

David Rubenstein Atrium at Lincoln Center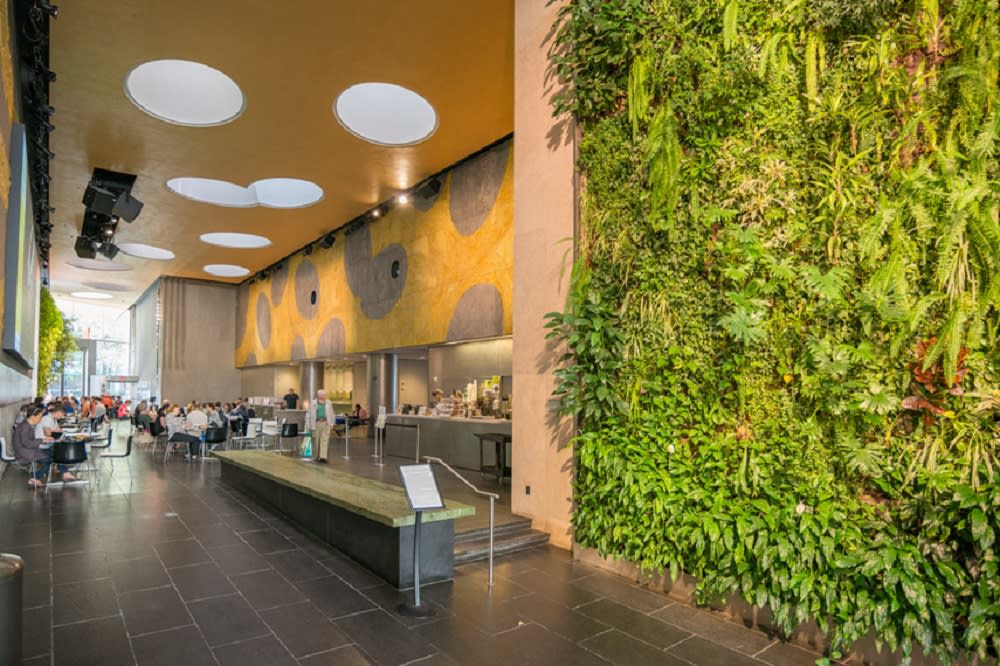 Another Lincoln Square performing arts venue, David Rubenstein Atrium is more than just a place to escape the summer heat or winter cold. From the 'Wichcraft Cafe to the symphonic jazz playing in a live hydroponic wall, there's no cooler place to kick back and relax over lunch or do some work using the free Wi-Fi as you listen to some killer music. And don't forget to drop by this LEED-certified privately owned public space (POPS) on Thursdays evenings for awesome free concerts.

New York Public Library for the Performing Arts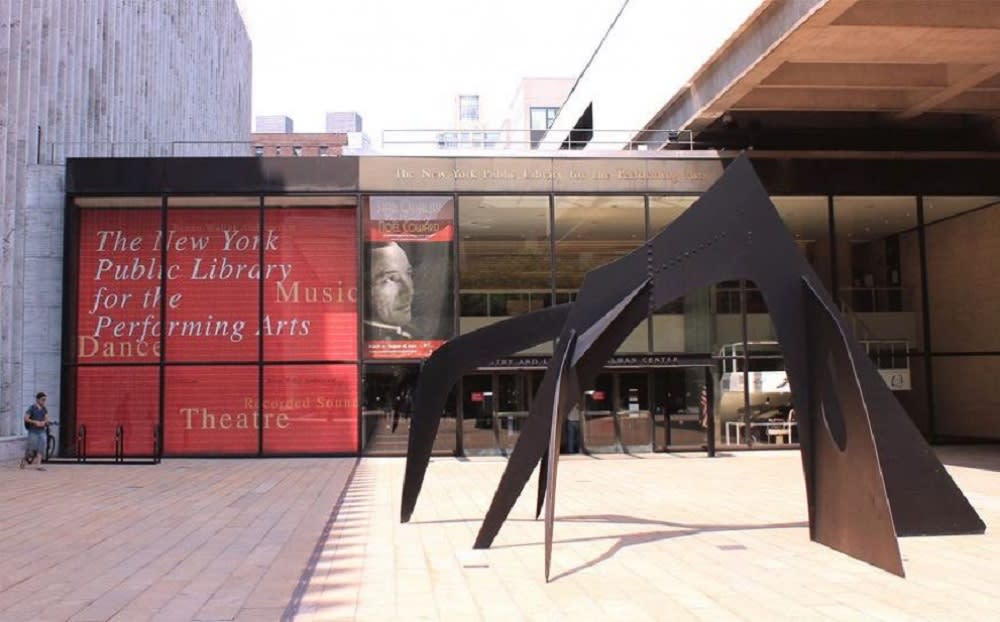 Those who love music and theater will be enthralled by the vast resources at the incredible New York Public Library for the Performing Arts. The library has one of the most extensive collections of historic recordings, videotapes, sheet music, stage designs, posters, and photographs. From researching plays for monologues to watching play productions and exploring sheet music, nothing compares to the experience you'll find at this library. And don't forget to explore the Jerome Robbins Dance Division, Music Division, or Rodgers and Hammerstein Archives of Recorded Sound to listen to or watch some legendary archival footage.

The Bruno Walter Auditorium
The Bruno Walter Auditorium, housed in the New York Public Library for the Arts, is a signature music venue for screenings, readings, panel presentations, and live performances. Named for the distinguished German-born American conductor, The Bruno Walter Auditorium has a seating capacity of about 200 guests in its intimate and inviting space.


This newly renovated auditorium features exquisite acoustics for live performances and supports audio/video projection in various formats. After the show, be sure to check out the adjacent Green Room, which can accommodate up to 30 guests.

Damrosch Park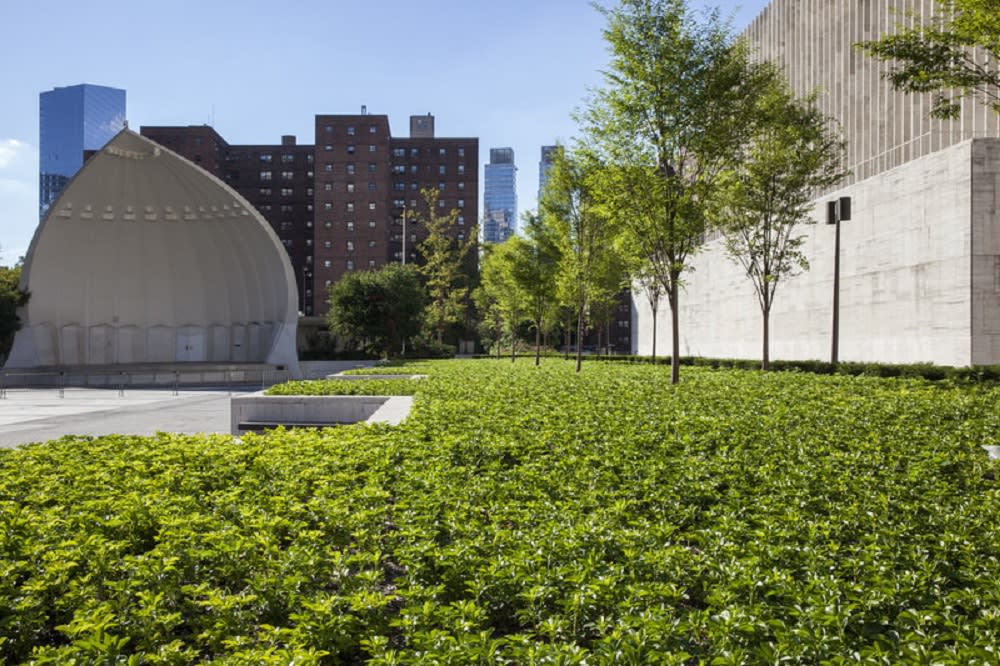 Looking for a good reason to explore condos for sale in the Upper West Side? Lincoln Center's own Damrosch Park is one of the many terrific music venues for free outdoor summer concerts and swing dancing. Home to summer concerts within the Daniel and Florence Guggenheim Band Shell, including the Valerie Simpson and Friends tribute to Nick Ashford, this venue was named after Leopold Damrosch, the founder of the New York Symphony Orchestra, which rivaled the New York Philharmonic Orchestra before merging with it in 1928.
This fabulous Upper West Side bar is another fun place to soak in regularly scheduled live music. Grab your crew and order one of their incredible handcrafted cocktails to accompany your evening of exceptional tunes.
Owned by legendary singers the late Nick Ashford and Valerie Simpson, this Caribbean restaurant is perfect for those who appreciate live music vibes on the chiller side of things. From the cabana decor to the fabulous food to the friendly customer service, expect no shortage of regulars showing up at this excellent local hangout.


Playing jazz, R&B, and soul music, some of the city's finest musicians take the stage to deliver a sensational lineup of smooth, silky tunes. You'll love the crowd here, which often consists of celebrities, especially on Thursday nights.
For wall-to-wall musicals inside a family-friendly theater, nothing beats the Upper West Side's Symphony Space. More than just a concert hall, this fabulous venue hosts everything from dance events to readings. One of the highly popular events is the weekly radio program called "Selected Shorts," where actors read fiction before a live audience.
Explore these homes for sale nearby
.
Live jazz performances are played on the roof deck every Monday over the summer with free admission and refreshing drink specials until 8 p.m. Officially known as Django Jazz Mondays, this night features The Stephane Wrembel Trio performing live from 6:30-9:30 p.m. And if a DJ-style of music is more your cup of tea, head over Thursday through Saturday for fresh spins. Either way, The Empire Rooftop is the place to unwind after grinding out a hard day's work.
The prestigious Juilliard School, founded in 1905, provides high-caliber instruction for future musicians, actors, and dancers. The school puts on over 700 performances in dance, drama, and music each year. Tickets are reasonably priced at $40 or less, and some performances are even free. You can also visit the school's store and shop an amazing collection of educational books and souvenirs perfect for any lover of the arts.
Founded in 1883, the Metropolitan Opera is home to a broad range of talented individuals, including singers, composers, conductors, musicians, designers, dancers, and choreographers. In addition to in-person performances, the Metropolitan Opera offers a "Live In HD" series of high-definition transmissions in movie theaters around the world. One of its many groundbreaking works was John Adams's musical masterpiece "Nixon in China," which featured the ballet "The Red Detachment of Women." Visit the Metropolitan Opera for signature music, sensational food within and around the area, and free outdoor concerts.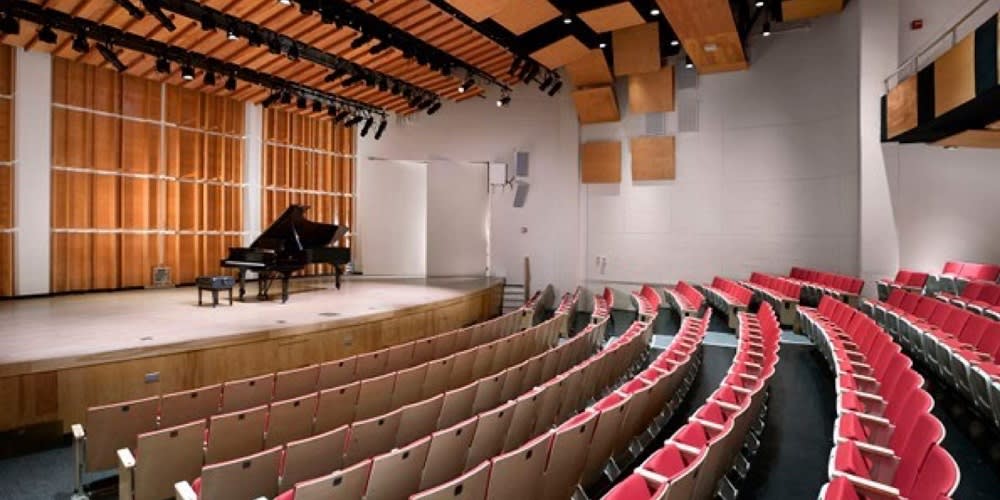 Merkin Hall earned its reputation as one of the finest concert venues in the Upper West Side and across the entire city. The innovative programming, intimate scale, and near-perfect acoustics that music lovers adore are the reasons Merkin is the torchbearer for avant-gardism of a cool and cerebral nature.
You can expect cutting-edge, adventurous work — including many world premieres — by contemporary composers and some of today's most acclaimed and inspiring performers at Merkin Hall. It is also the place to discover some of the best new talents in the classical world, celebrations of musical theater with Broadway's top professionals, and lively musical revues for children and families. Signature series include "Broadway Close Up," "Tuesday Matinees," "Ecstatic Music," and "What Makes It Great?"


The wealth of opportunities available to the Upper West Side residents is just another reason to explore condos for sale in the Upper West Side. If you're looking to explore the world of Upper West Side real estate,
contact us
today.

*Header: Lincoln Center for the Performing Arts
Sean Pavone/Shutterstock.com