New York City's notable landmarks and activities are legendary. One could fill volumes of books documenting all there is to do and see throughout the city's five distinct boroughs.

But amongst a sea of incredibly popular activities such as a jog through Central Park or hitting a bucket of golf balls at Chelsea Pier, there is a cache of lively, under-the-radar excursions unknown to a vast majority of New Yorkers.

Even many long-term urbanites who pride themselves on unmasking the city's secrets have no idea you can go bouldering in Central Park. But let's go ahead and change that with our list of five summer adventures you never knew existed in New York City.
Trail running
Most everyone knows about the running opportunities available in New York City's most famous outdoor recreational space,
Central Park
. With
eight official loops
ranging in length from a mile and a half to the more than six-mile path that encircles the park, a lot of variety is packed into the park's 843-acre footprint.

But when it comes to scenic runs in a natural setting, Central Park isn't the only game in town.

An abundance of running trails exists both in and around the city. Offering several different challenges for all skill levels, one need not travel all that far to get into an exciting, heart-pumping run. Below, we've collected the top trails all within the five boroughs:


Rock climbing and bouldering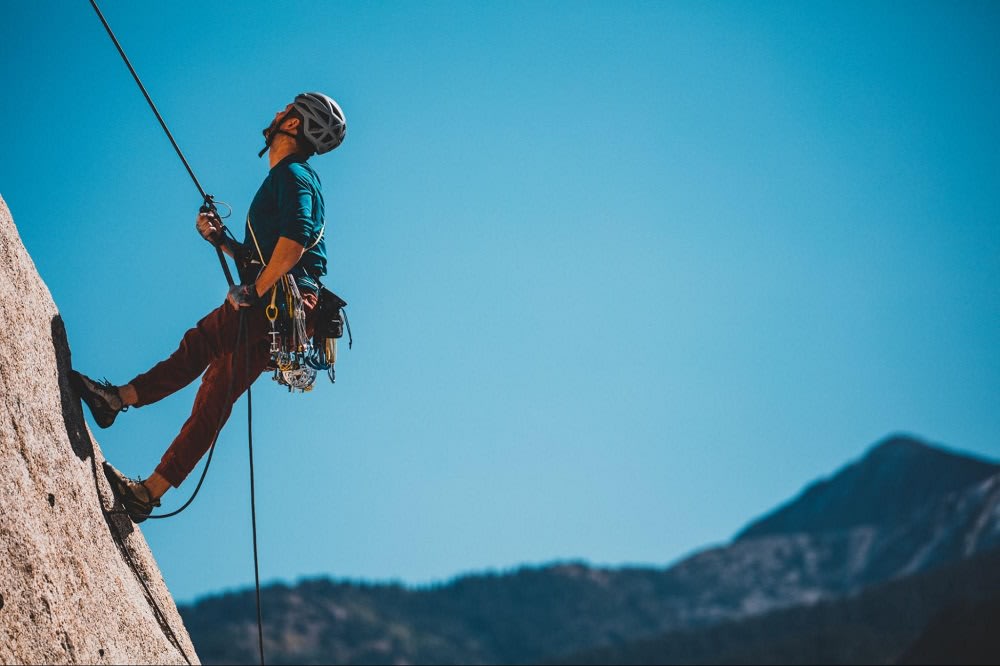 If you're after a pure rock climbing experience, your best bet is a two-hour drive north to the Shawangunk Mountains (a.k.a The Gunks) or a five-hour trek north to the upstate Adirondack Mountains. Closer to home, however, New York City isn't short on climbing opportunities, both indoors and out.

For those aiming to keep their skills sharp year-round, the city features more than 15 rock climbing gyms and facilities. The most noteworthy include:
Central Rock Gym
With more than 20 locations across the northeast,
Central Rock Gym
is arguably the region's premier indoor rock climbing provider. Their current NYC facility includes a 12,000-square-foot gym with over 10,000 square feet of climbing space on the Upper West Side. A 15,000-square-foot indoor climbing space is under construction in Chelsea.
The Cliffs
The Cliffs is another indoor climbing group with multiple locations across NYC. The most notable is
The Cliffs at DUMBO
, the city's only outdoor rock climbing facility. Additional Cliff climbing gyms include
The Cliffs at LIC
in Queens, the bouldering specific (see below)
The Cliffs at Harlem
, and their newest facility,
The Cliffs at Gowanus
in Brooklyn. Each center includes a fitness area, classes, and membership opportunities.
Brooklyn Boulders
Bouldering
Rock climbing in NYC isn't just limited to vertically scaling an indoor wall. As an offshoot climbing discipline, bouldering is gaining in popularity thanks to its relatively low entry threshold—no rope or climbing partner is necessary, just a crash pad, chalk, and climbing shoes, and climbers of all skill levels can give it a try. Of course, it has plenty of challenges, but considering most bouldering doesn't exceed more than ten to 15 feet off the ground, you're not solving long sequences or problems at impossible heights.

Bouldering is a favorite activity at indoor climbing gyms, and each of the facilities mentioned above easily accommodates bouldering enthusiasts. But if you want to get out and feel the thrill of bouldering in a natural setting, NYC has just the place—Central Park.

Perhaps one of the most underappreciated activities in the 1.3 square mile park, a wealth of rock outcroppings and crags translates to plenty of opportunities for beginners and experienced climbers.
The best locations for bouldering within the park include popular Cat Rock and Rat Rock, the latter of which is great for beginners,
Worthless Boulder
in the park's far northwest corner,
Freestanding Rock
near the heart of the park, and the 16-foot tall Arch Rock.
Surfing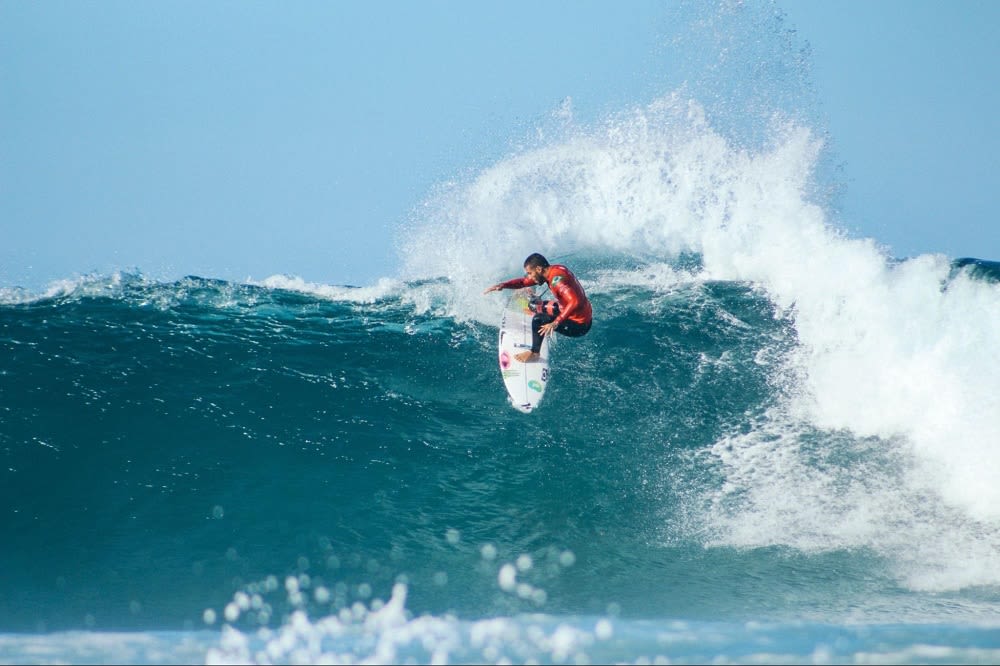 Visitors and transplants may be a bit surprised by our next outdoor adventure, but local New Yorkers are not. A long surfing tradition is associated with the New York area, even with a relatively small number of beaches. But, wherever there is an ocean, there are accompanying waves that must be tamed, and New York has direct access to both.
The city's history with surfing dates back to the early 1900s when Hawaii native Duke Kahanamoku, considered the father of modern surfing, introduced the sport to the Big Apple at
Rockaway Beach in Queens
. In the 1960s and 1970s, surf competitions cropped up along the city's southeastern beaches, and many are still held today.

But for those ready to ride the waves, the only legal place to surf is at Rockaway Beach. Surfers can paddle out between the following streets:


Beach 68th Street and Beach 71st Street

Beach 87th Street and Beach 91st Street

Beach 110th Street and Beach 111th Street
While police patrol the beaches for violators, serious surfers tend to find their way out to other popular big wave spots like Long Beach and Lido Beach.
Kayaking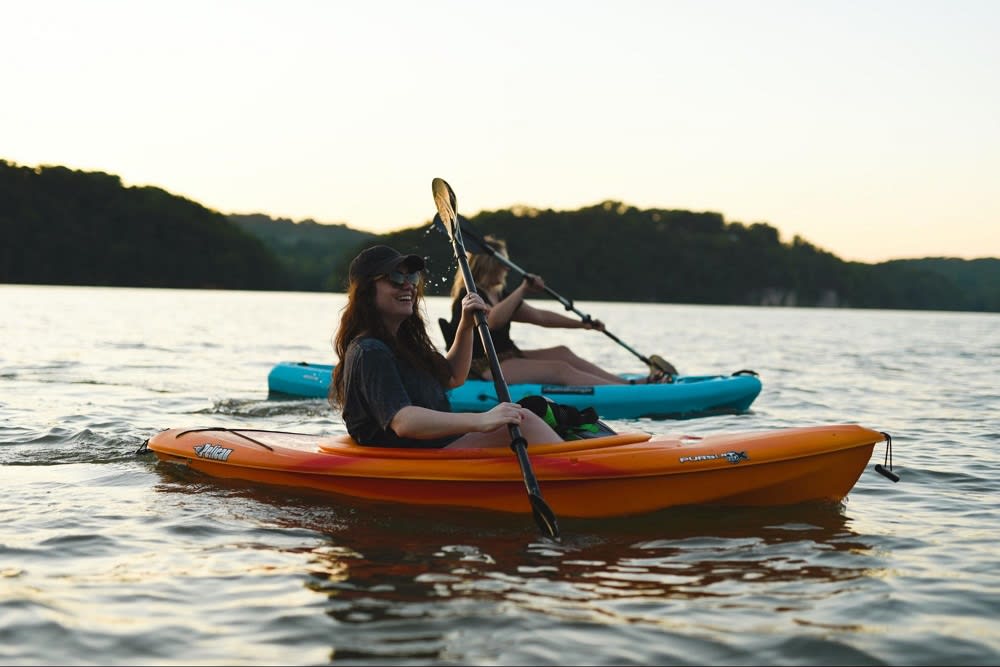 Let's stay in the water a bit longer as summertime is a perfect time to transverse New York's many waterways via kayak or canoe. Even better is that many of the city's paddle-driven opportunities are free. The most notable include:


In addition to the Hudson River, where many of the city's kayaking opportunities originate from, the more experienced crowd can obtain a permit and kayak or canoe on the water in the 530-acre
Marine Park
in Brooklyn.
Birding
Besides running, our last summer adventure may prove the most popular, considering all you need is a pair of binoculars and an interest in observing our feather friends in the sky.

Of course, we speak of birding. Even with the city's constant hustle and bustle, its 520 miles of waterfront, 30,000 acres of green space, 45,000-acre urban tree canopy, and more than 5 million trees make it an ideal area to birdwatch. The challenge is finding the best spots to watch the city's more than 400 species of birds take flight.
The 2,700 acres of
Pelham Bay Park
in the Bronx is a great starting point with its diverse forest, meadow, and marsh landscape. More than 200 species of birds are cataloged for Van Cortlandt Park. You can also join weekly limited, reservation-only bird walks.
Brooklyn offers birders an incredible variety of natural habitats to observe birds, including the 580-acres
Prospect Park,
where 250 species have been cataloged. Green-Wood Cemetery and Marine Park include over 185 and 250 bird species, respectively. The latter also features 100 different species of fish and 50 butterfly species.
Queens and Staten Island feature two of the largest bird-watching sanctuaries. First is Queens' 12,600-acre
Jamaica Bay Wildlife Refuge
, where more than 325 species of birds have been identified. For its part, the 3,000-acre
Staten Island Greenbelt
has vast swamp and woodland habitats with more than 150 bird species spotted.

Finally, Manhattan has its share of birding opportunities as well. Most notably, Central Park is home to more than 200 bird species, and the 172-acre Governor's Island boasts more than 215 species of birds.
Ready to explore even more of what New York City has to offer?
Contact Sean Attebury today
to start your journey in one of the world's most dynamic real estate markets. From Tribeca condos for sale to Upper West Side real estate, allow Sean's years of experience and local expertise to be your guide to New York's luxury real estate market.